Wooden Displays with interlocking assembly system
Wide range of displays to choose. Look for your model on the website.
If you can't find it, contact us,
we will project your new Display.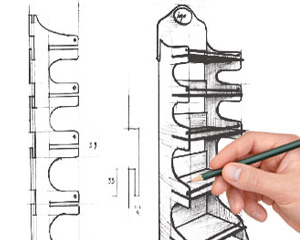 Our technicians will design a perfect wooden display for your products for FREE, quickly and safely thanks to our twenty years of experience
All our wooden displays are created with interlocking system invented by us, that guarantees fast and easy assembly in few minutes and without use of tools
Cemab wooden displays offer great visibility to your products, they arrive at the point of sale in a flat pack, this allows therefore to reduce delivery costs and facilitate assembling.
Look for the offer green label. Find the lowest prices on the market. Our standard line is the best-selling in Italy and worldwide
Pre-sale &
Support
Just contact us and we will answer to all your questions!