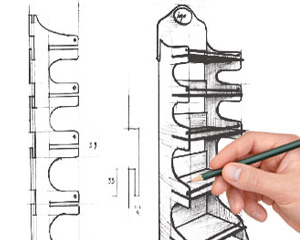 Il nostro ufficio tecnico progetterà GRATUITAMENTE l'espositore in legno perfetto per i tuoi prodotti, in modo veloce e sicuro grazie alla nostra esperienza ventennale.
Tutti i nostri espositori in legno si montano in pochi minuti e senza attrezzi. La tecnica dell'incastro, da noi inventata, è di grande comodità.
Gli espositori in legno Cemab oltre ad offrire una grande visibilità ai prodotti che ospitano, arrivano sul punto vendita in un pacco piatto, sono quindi molto economici da trasportare e facili da movimentare.
Cerca il bollino verde. Troverai i prezzi più bassi del mercato. La nostra linea standard è la più venduta in Italia e nel mondo.
Pre-sale &
Support
Just contact us and we will answer to all your questions!